Artists, writers, surfers and boy soldiers: What other surprises does Avalon have in store?
By Chantal Abitbol 6 June, 2011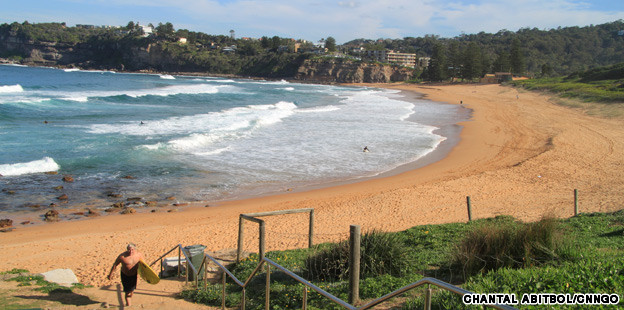 The gentle crescent of sand at Avalon Beach and the excellent surf have attracted visitors for decades.
Some 27 kilometers north of Sydney city, only one road connects Avalon to the rest of the world. A well-kept secret, its surf has long attracted board riders. Its beauty once gained the attention of TV series "Baywatch", but when the glitzy production tried to set up permanently, the locals successfully protested.
They would not lose their oasis.
Since the 1940s, artistic types have flocked to the area to find inspiration and respite from city life. It's the hidden beach of stars: Yahoo Serious, Megan Gale and Nicole Kidman are often spotted on its shores.
The beachside village has become an artists' enclave and locally known as the "insular peninsula" (which includes Whale Beach, Palm Beach and Pittwater).
Filmmakers and writers jostle for café lattes. Thomas Keneally, author of "Schindler's Ark," has been a literary notary in the area, as is Michael Robotham, author of 14 crime books.
Along the suburb's less-trodden residential backstreets, a colony of artists has set up shop, re-styling garages and backyard shacks into personal studios. Living rooms become open galleries.
Home is where the art is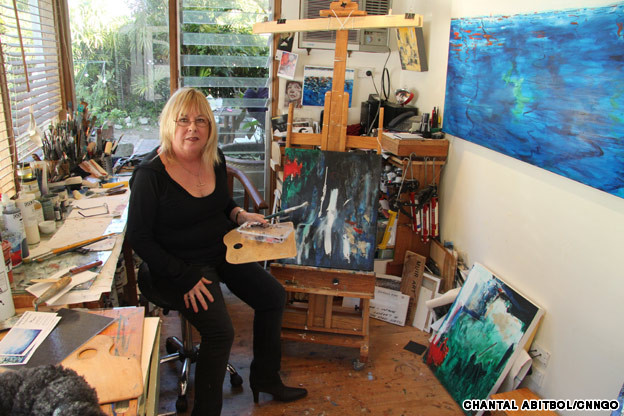 Liz Muir's home gallery is typical of the bohemian enclave.Now more than ever, locals are keen to establish Avalon as an artists' hub.
A few blocks up from Avalon Beach, on a quiet leafy suburban street, artist Liz Muir runs a full-time gallery from her weatherboard beach cottage.
In the front room is her studio, cluttered with paintbrushes and canvases, where she paints five days a week. At the other end is her living room and kitchen, which she has converted into a showroom.
Large-scale oil landscape paintings, inspired by Avalon Beach and nearby Careel Bay Marina, are mounted on walls and stacked against furniture. In all, some 100 paintings are scattered throughout the house.
"I needed the space for all the paintings," she says on why she decided to turn her home into a gallery more than 12 years ago. "Quite often people will come in to buy six paintings, and you have to have the stock."
Liz Muir Art Studio, 19 Catalina Crescent, Avalon Beach. Phone: (02) 9918 7438, www.lizmuir.com.au.